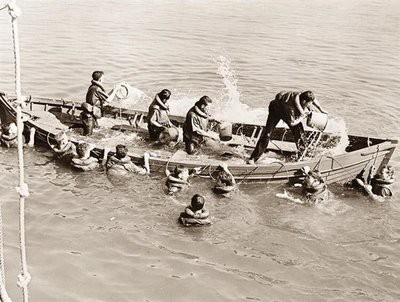 It's not easy to forget to do your taxes when you work for tax preparers like the ones you'll find at Bourke Accounting.  Between getting your W2 placed right in your hand, mailing out tax organizers and talking about nothing but taxes all day, you would have to deliberately will yourself to neglect your own return.  Since Bourke employees don't wantonly neglect things, we weren't surprised when we received our stimulus cash.
When the new $900 billion pandemic relief bill was finally passed in late December, struggling Americans exhaled in relief.  Up until the last minute, we weren't sure if any money was going to hit our accounts; while $600 wasn't the $2,000 amount that had long been rumored, at least it was something.  As of right now, though, it would appear that some Americans won't even be receiving that truncated sum.
During the first round of stimulus payments, it seemed like the Internal Revenue Service had all the time in the world to get the checks out.  If a check went to a closed bank account or old address, there was a way to update your information on the IRS' website and, eventually, the money went to the right place.  Now, however, the IRS has decided that you can't make these changes on their site.  And this isn't the only noticeable difference this time around.
One change is that the IRS has a deadline of January 15th to get checks out.  It won't be like the first time with wiggle room included.  If the IRS doesn't get your check out by the 15th, you won't be receiving it (CNet.com).  This is not to say that you'll be left totally high and dry, however.  If you don't see that check in your bank account, you can still claim it on your 2020 return with the Recovery Rebate Credit (CNet.com).  In addition, if there was a problem with your first payment, you can claim that, as well.  This credit, which increases the amount of your refund or lowers the amount you owe (IRS.gov) isn't as satisfying as receiving a check out of nowhere, but it's helpful.
Another change is one that will affect those who aren't required to file a tax return.  During the first round of payments, if you didn't have to file, the IRS' website offered a way in which non-filers could enter their information and receive their checks.  This time, just for kicks, the IRS isn't bringing the non-filer tool back (Kiplinger.com).  This might be because of the deadline, this might be because of spite – either way, filing a 2020 return would be the only way to receive credit if you didn't submit your information as a non-filer for the last stimulus payment.
Also, the income threshold for this payment has been lowered.  For example, for the first round, the phaseout amount for a single filer was $99,000.  This time if you earn over $87,000 and file as single, you won't get jack (CBSNews.com).  This is sort of understandable as, let's face it, we're hemorrhaging money over here and hard choices have to be made.  Of course, if you lost your job in November of '20, you're probably not thrilled to take one for the team.
In a shady move that really doesn't make sense has to do with taxpayers who owe child support.  For the first check, those who owed support had their check garnished to cover the past due amounts.  However, people who owe will now be receiving their entire second stimulus payment (CNet.com).  We can only hope these forgetful parents will send the money for their child's upkeep, but we wouldn't suggest any wronged exes to hold their breath.
If you've been out of work for a while, $600 doesn't seem like it could change your life.  However, your Bourke Accounting expert is patiently waiting to offer guidance that could.  Whether it's making sure you receive your rebate credit or giving concrete advice during these tumultuous times, Bourke Accounting pros don't neglect details that could benefit you right now.
Come see us any time.  Our number is 502-451-8773 and don't forget to visit our website at www.bourkeaccounting.com.  See you soon!
Written by Sue H.