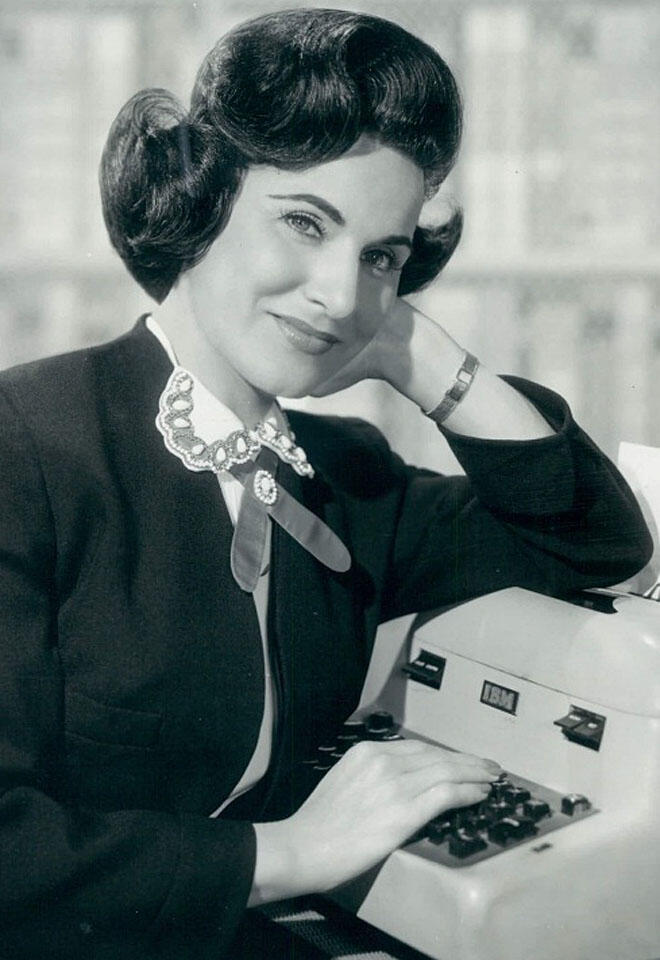 Good co-workers are like staple removers: they're incredibly useful and, once you've experienced one, you can't imagine ever going without. Take Bourke Accounting for example. If you were to step into Bourke's breakroom, you'd be amazed at the amount of information going back and forth. Having relationship issues? There's a co-worker to encourage you not to set fire to the offender's car. Not sure if you should sign up for the company's insurance plan? There's someone to examine the ins and outs of the program with you (and also to remind you of the importance of health insurance). A good co-worker offers more than a Google search could ever dream of.
What usually makes co-worker advice the best kind is that the advice giver is a relatively objective participant. While the person (presumably) likes you, s/he doesn't have the bias one would expect from an intimate friend or family member; the co-worker wants the best for you but doesn't view you through rose-colored glasses. Because of this distinction, the counsel is generally based on logic and not emotion.
It could be argued that an innate desire for sound, logical advice led to the birth of the advice column. In 1690, The Athenian Mercury was the first newspaper to publish such a column and it was an instant and surprising success. It started with a group of fellas answering questions from readers about spirituality, careers and even the shape of animal poop (Wikipedia.org). By 1722, the concept had become so popular that even Benjamin Franklin was offering advice under the identity of "Mrs. Silence Dogood," a witty, minister's widow (USHistory.org). By the early 20th century, advice columns had left animal poop behind to delve into interpersonal personal relationships and etiquette. It's probably not shocking that this evolution was caused by women and the cash they brought along with them.
At this point, the lives of women were changing. All of a sudden, women were educated, voting and working. When advertisers and publishers noticed that women were also reading publications that included these columns, well, it was a no-brainer to saturate the market with advice (Medium.com). These columns gave women a place where, unlike in other aspects of their lives, they "called the shots and controlled the conversation" (Medium.com). In an interesting turn, these columns also reflected and perhaps contributed to changing social norms and morals. For example, in 1942, a reader condemned career women and wondered how homemakers could protect their marriages from employed "homewreckers." Columnist Dorothy Dix was quick to defend working women as simply trying to support themselves and instead blamed any "office flirtation squarely at the door of the male boss" (Medium.com).
Besides encouraging tentative steps towards equality between the sexes, these columns also advocated sexual tolerance. In the 1960s, Pauline Phillips of "Dear Abby" fame was vocal concerning her beliefs regarding gay people. When a reader wondered what to do about her lesbian daughter, Phillips responded that the only thing to do was "accept her as she is and let her know it" (Medium.com). Phillips long lamented that the sole dysfunction of gay people was the stigma placed upon them by an ignorant society (Medium.com).
Advice columns give us a chance to anonymously ask potentially embarrassing questions. In addition, these columns prove that we're not alone out here by showing that there are plenty of citizens going through similar situations. In short, advice columns are evidence that we're all in the same boat and help is available.
Bourke Accounting bookkeepers and tax preparers are good at giving advice. Whether you have a quick withholding question or queries regarding the implications of a messy divorce, Bourke Accounting experts have the answer. Much like the best advice columnists, Bourke Accounting pros want you to have the best life possible and they're willing to help you achieve that.
Come see us any time. Our number is 502-451-8773 and don't forget to visit our website at www.bourkeaccounting.com. See you soon!
Written by Sue H.