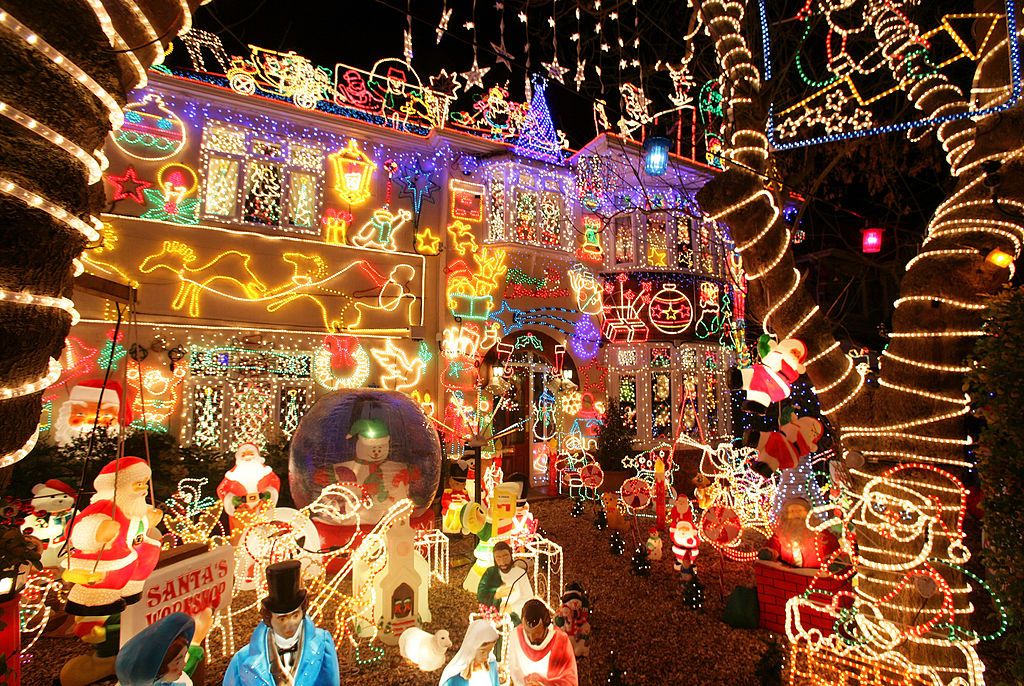 Bourke Accounting does the holidays to the extreme for its employees.  However, Bourke management really outdid themselves for us this year and we're starting to understand why.  At the beginning of our shared Covid odyssey, Bourke workers randomly spoke about holiday travel plans.  Some lamented that their homes would be transformed into hostels for out-of-town relatives; some were working on the logistics of multiple family dinners.  Little by little, though, holiday talk trailed off like an unfinished wish.
It seems that no one at Bourke Accounting will be playing "Masque of the Red Death" this holiday season.  Personally, this will be the first Christmas in my life spent away from my family.  Maybe Bourke management decided to burn us out with holiday cheer so that a quiet night at home will seem like a reprieve.  Maybe they're mourning their own devastated holiday plans with frantic gingerbread house building.  Spending the holidays away from friends and family won't be easy, but our sacrifice now will allow us to share many more special moments in the long run.
Although things may look different this year, that doesn't mean the experience has to be painful; if you're planning a bereft holiday season, it's time to get creative and chase those opportunistic blues away:
 Initiate an outdoor decoration competition with your neighbors. Go all out with the lights and plastic reindeer to make your house rival the ending of a Hallmark made-for-TV movie.  Join your neighbors for a socially   distanced eggnog-fueled block party to announce the winner.  Offer a useful prize such as weekly lawn-mowing for the entire summer.  But what if you can't get anyone to play with you?  No problem!  Simply pick a  random house to be your nemesis and, when you quietly win, strut around with a false sense of accomplishment!
 Costumes! Allow no one to come to the table without a costume – the more elaborate, the better.  Make it more interesting with the caveat that store-bought costumes will be automatically disqualified.  You can make  it theme-based, like dress as your favorite deceased celebrity, or take an "anything goes" approach.  The winner gets the biggest crab claw (a lot of us have Alaskan king at Christmas!) or no dish duty for the next two  weeks.
 Short stories. Grab a dictionary and gather everyone 'round the table.  Each person must choose a word at random and then write a story/essay based on that word.  It doesn't matter whether you can write or not  because that's not the point!  The point is what you can do with the word Pseudopseudohypoparathyroidism – word picking do-overs are not allowed.  And, hey, you never know where this exercise can potentially  lead.  After all, if not for boredom on a rainy day in the country, Mary Shelley might never have written Frankenstein.
The best part of being human is that we are adaptable.  While we might not like the current changes, if we arm ourselves with a little imagination, we can still make the best of things.  Although it's easy to allow despair to infect us, we must remember that there's still good in our lives and world.  It's up to us to keep The Grinch out of our hearts and channel our inner Buddy the Elf for a great holiday.
If your holiday isn't going to be how you originally planned, be of good cheer anyway: in just a few months, Bourke Accounting pros will be doing your tax returns!  After witnessing the thorough and accurate work of Bourke Accounting experts, you'll know that Santa really does grant requests.  With their good nature and dedication to the customer, it's Christmas all year 'round at Bourke Accounting!
Come see us any time.  Our number is 502-451-8773 and don't forget to visit our website at www.bourkeaccounting.com.  See you soon!
Written by Sue H.