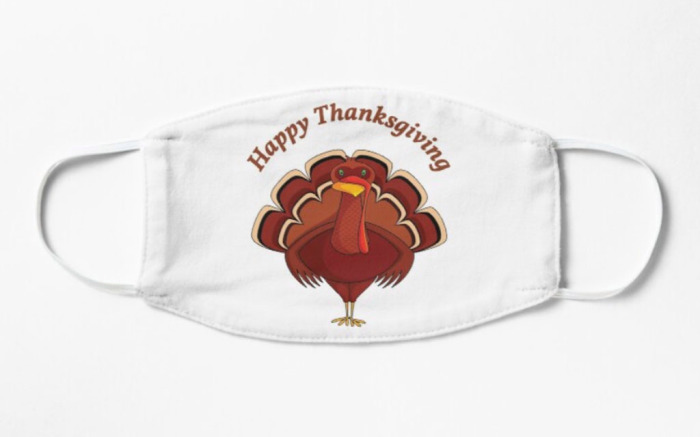 Like a lot of you out there, we at Bourke Accounting are changing our Thanksgiving plans this year. Most of us will be avoiding the road trips, with tinfoiled casseroles held precariously on knees, and relatives' crowded tables. None of us made the decision lightly – and we are bummed – but at the end of it, staying home makes the most sense to us.
Officials all across the country are pleading with Americans to rethink their holiday plans. Last Tuesday, Kentucky's Governor Beshear suggested that the guest list for food-related festivities be limited to people living in the same household (APNews.com). While it's difficult to uninvite friends and family and break with long-held traditions, it's important to face the facts: we're sitting in the middle of a pandemic. The CDC, knowing it's hard to tell us what to do, does offer advice for those having Thanksgiving as usual. Their guidance includes things like wearing masks the entire time, bringing your own plates, avoiding areas where food is being prepared, social distancing, designating one person to serve food and, if possible, staying outside for the duration (NBCNews.com). Yeah, no, none of that sounds fun.
So, if you decide on a very small Thanksgiving, remember that there are a few silver linings involved:
1) You don't have to cook and clean as much. While most of us keep our houses presentable, not all of us keep things to Great-Aunt Marge's white-gloved standards. Just think, you won't have to clean behind the refrigerator or vacuum the driveway this year! Also, with a truncated guest list, you won't have to spend as much time in the kitchen or be nearly as obsessed with perfection. Finally, you won't even have to dress up. Depending on your situation, you don't have to dress at all (Note: cooking devoid of clothing is not recommended)! Although you'll miss the crowd, this could be the mellowest Thanksgiving of your life.
2) No chance of family squabbles. In these divisive times, the chances that you and your entire guest list lean the same way is highly unlikely. Although you might try your hardest to avoid ideological debates with family, it's not always possible. Depending on your situation again, this could be the first Thanksgiving without a heated political debate resulting in a table flip. That's right! You won't have to scrape stuffing off of the walls because conservative Uncle Bob and liberal Cousin Cindy couldn't see eye to eye on the election! And if you can't escape controversy during a FaceTime session, you can always "accidentally" hang up and wait until everyone cools down. To summarize: mellow Thanksgiving.
3) It's just one year. The pandemic won't last forever and if we follow the rules today, we'll all be together again next year. As scary as things are out there, it's only natural to want to be surrounded and comforted by family. It's tempting to pretend that everything is normal and forget about everything for a day. However, everything isn't normal and if we act like it is, someone could get hurt. No one wants to be reminded that we're living in dire times, especially during the holidays, but we don't have any other choice. As much as it hurts, we have to alter our traditions this time 'round and come together by staying apart.
In less than two months, we'll be able to say "goodbye" to 2020. 2021 won't be magically perfect, but at least the stigma of '20 will be left behind. We've all sacrificed this year, but someday, hopefully soon, we'll find ourselves stronger and in a better place. We can't forget that we still have things to be thankful for.
Bourke Accounting tax preparers and bookkeepers will be thankful when they can shake your hand again. Until that time, your Bourke Accounting pros are available, using a myriad of methods, to ensure that all of your needs are met. Bourke Accounting experts are here for you, even if they're not holding your hand right now.
Come see us any time. Our number is 502-451-8773 and don't forget to visit our website at www.bourkeaccounting.com. See you soon!
Written by Sue H.