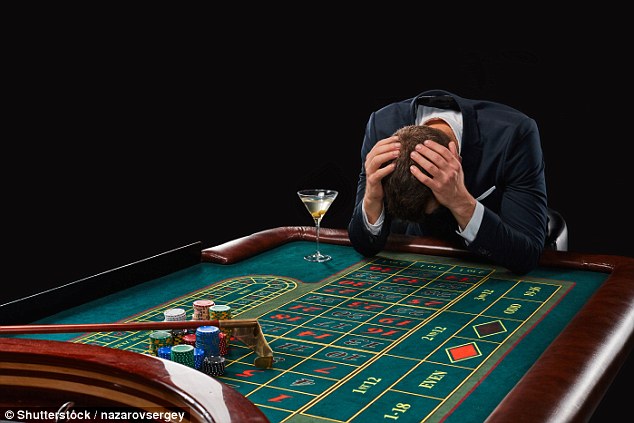 Randomly, someone will ask for my Facebook username. When I respond that I'm not on Facebook, I am met with a look that suggests that I might be a visitor from another dimension. Likewise, people find it odd that I work for Bourke Accounting and distrust the stock market. To me, there is no difference between high stakes Vegas roulette and stock trading. Even if you know a company and have tracked its progress for years, it's still a gamble; all it takes is a CEO's indictment or a natural disaster and the stock is worthless.
Much like my distaste for Facebook (and the broken relationships and altercations caused by the platform), I realize that my avoidance of the stock market isn't completely logical. Generally, if you know what you're doing, have a good financial professional in your corner and don't do anything too risky, it's possible to create an impressive portfolio. However, that important detail of understanding what stock trading entails is ignored by some new investors.
Studies have discovered that Millennials have gotten involved in the market in a big way, with nearly seven in ten currently invested in something (NYPost.com). While it's great that this generation is planning ahead, it doesn't always end with young investors sailing off into the sunset on a brand-new yacht.
On June 12th, the parents of 20-year old Alexander Kearns found a post-it note inviting them to turn on his computer. On the computer, they found a suicide note. Kearns had been using Robinhood, a trading app, and, when he saw a negative cash balance of $730,165 (CNBC.com), he did something very rash. In his note, Kearns questioned why Robinhood would allow a kid with no income to become so heavily in debt. Kearns also admitted that he had no idea what he was doing (Businessinsider.com). To make a tragic story worse, Kearns didn't understand what he was looking at. While Robinhood can't give the details of Kearns' account, he didn't owe almost a million dollars; his balance was "due to complex options trades," which would have settled over the following days, but left a temporary balance in the meantime (Businessinsider.com).
Kearns' family has vilified Robinhood for not offering an explanation or customer service options when Kearns received the negative balance notification (Businessinsider.com). In addition, Robinhood has been accused of making an app that resembles a video game as opposed to a stock trading tool with real-life repercussions. For example, every time a trade is completed, users get a little party, complete with confetti shooting all over (Kiplinger.com). Regarding customer service, users say that they've waited weeks for an answer in the Help section, it's nearly impossible to get a person on the phone and emails go unanswered (Businessinsider.com). While a seasoned trader could probably get by with this level of customer service, rookies like Kearns are left to flounder in the dark.
People shouldn't expect to get rich overnight with the stock market. People should also know the very real risks associated with trading. Finally, new traders shouldn't try to learn by trial and error – it never hurts to contact a professional with any problems. Perhaps the most disturbing factor of Alexander Kearns' story is that, had he just asked questions, he wouldn't be a cautionary tale now.
Bourke Accounting experts are no strangers to the stock exchange. While Bourke Accounting pros aren't stockbrokers, they can explain the terms and implications to those just starting to invest. In addition, your Bourke Accounting tax preparer can help you to choose the right investment product for your unique situation. And, no matter what, remember that you're a lot more important than the numeric value on your bank statement.
Come see us any time. Our number is 502-451-8773 and don't forget to visit our website at www.bourkeaccounting.com. See you soon!
Written by Sue H.