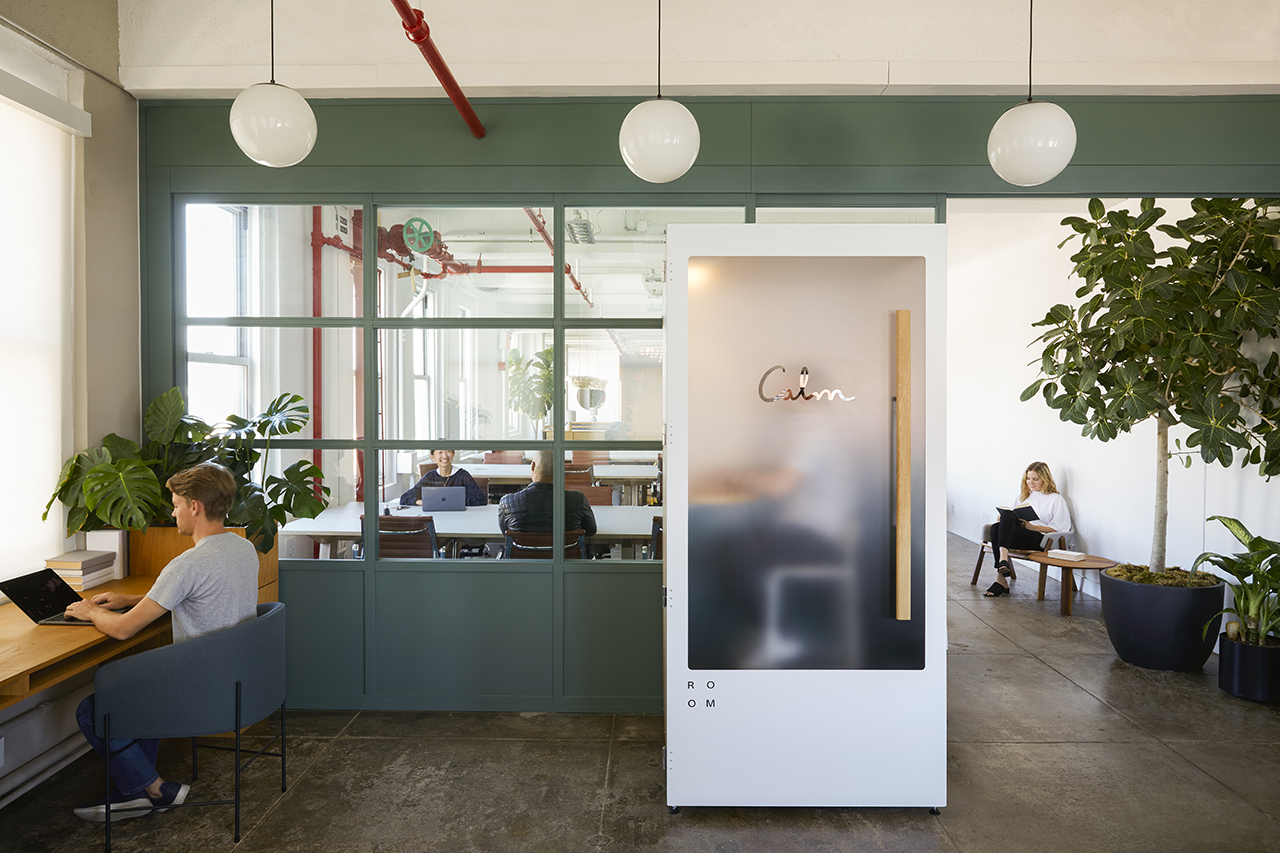 I was filling in for Phil the other day here at Bourke Accounting. Bill asked me to turn on the high-def TV and put something unoffensive on – Phil usually chooses some sort of pastoral scene with gently swaying flowers. Technology scares me and I was looking at two remote controls (my TV at home is from 1981). After button smushing I, happily accidentally, arrived at something like "10 Hours – Aquarium for Relaxation." All of a sudden, contented and colorful fish were swimming across the screen! Bill came back, glanced at the TV, and mused, "That's nice.  What else can we do to keep from going crazy?"
With the current state of our world, stress has become a familiar thorn in our collective side. However, if we're being honest, even before the current state, anxiety was no stranger to us. For example, stress "causes around one million workers to miss work every day" (Stress.org). Not only that, but work-related stress causes "120,000 deaths and results in $190 billion in healthcare costs yearly" (Stress.org). With grim numbers like that, Bill is right to question what can be done.
One option is The Calm Booth by ROOM. This thing looks like a coffin standing up (and it might be straight out of the psych ward), but it's much more than that! It's soundproof, it has a frosted door for privacy, soft lighting, "a beautiful and soothing misty forest interior" (Blog.calm.com) AND 12 subscriptions to the Calm app – all for the low, low price of $4,195 (Room.com)! When workers are stressed, they can go sit in a phone booth coffin, listen to Nature Soundscapes and "return to work refreshed, relaxed, happier and more creative" (Blog.calm.com). I guess.
For employers who are not insane, let's move on. This next one is an idea that Bourke Accounting implements and it works: personalizing your space. Bill allows us to paint our walls any color we choose. In addition, we're welcome to pick wall hangings and knickknacks – I have a seriously cool Edie Sedgwick print and an Alice and Wonderland clock. This is important because, as we spend at least eight hours a day in these spaces, they ought to reflect our personalities. In addition, surrounding yourself with pretty and familiar objects creates a comfortable little cradle where you can escape without leaving the building. And painting lasts longer than the Calm app.
Another calming idea is living things. I inherited a hanging tree plant-thing named Marc. When I can't think of a word, I ask Marc's opinion (many of us talk to ourselves at Bourke, so no one is sending me to The Calm Booth quite yet) and, more often than not, I get my word. Also, plants brighten up a room, "bring in moisture and help clean indoor air" (Henryford.com). Finally, "studies show plants reduce stress" (Henryford.com). As humans are naturally nurturing creatures, watering and pruning plants might give us a little burst of altruistic energy, too.
By why stop at plants? If a televised aquarium is relaxing, the real thing must be fantastic. When pressure strikes, gazing into a peaceful world beneath the water can only make things better; channel your inner goldfish and become centered. Bill brings his labs, Loretta and Tess, to work and nothing takes the edge off better than Milk-Bone-scented puppy kisses. There is a reason why emotional support animals have become widely utilized in our uncomfortable modern world.
A tranquil work environment can be accomplished. Whether you spend five minutes practicing yoga or taking a walk on a sunny day, figure out what works for you.  We're all grown ups here and it's up to us to take care of ourselves.
Bourke Accounting is a pretty stress-free place. If you find yourself at the bottom of a problem mountain, let a Bourke Accounting pro serenely guide you to a peaceful resolution. Your Bourke Accounting specialist has seen it all and trouble doesn't stand a chance.
Come see us any time. Our number is 502-451-8773 and don't forget to visit our website at www.bourkeaccounting.com. See you soon!
Written by Sue H.