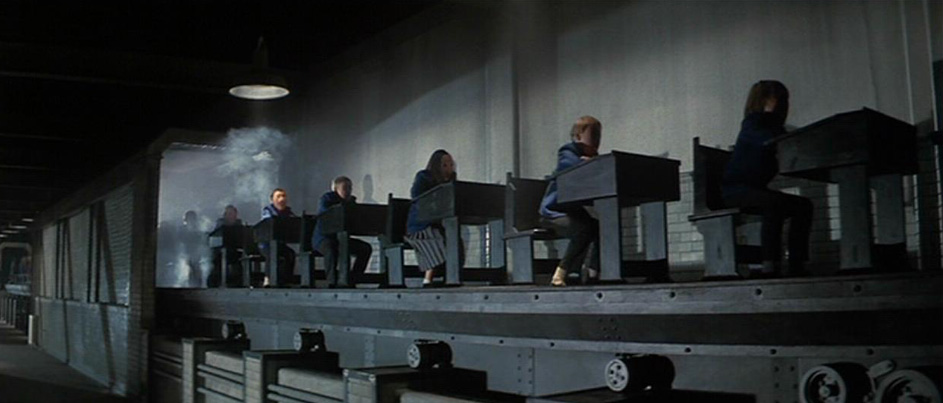 So what we want to do is we want to get our schools open. We want to get them open quickly, beautifully, in the fall. And the — as you know, this is a disease that's a horrible disease, but young people do extraordinarily well – That Guy, White House Briefing
At Bourke Accounting, we weren't furloughed. That was pretty lucky. Another lucky thing is that most of the children of Bourke Accounting workers were able to stay by themselves when schools closed. The few younger kids were fortunate enough to have close relatives to watch over them. I realize that not everyone is having the same, relatively easy, coronavirus experience. Because of this, it makes sense that the question of reopening schools is becoming more important.
My little cousin was in the midst of her first year of high school when corona hit. Because she was enjoying it so much (weird little thing), she was devastated when her school closed. When she was unceremoniously informed that she is now a sophomore, she said that she had learned nothing in the last months. Without school and friends, she suffered depression and insomnia. She seems happier now that she can see her pals.
Obviously, I'm not celebrating the joy of depressed ankle biters – or the extension of their pain – but I wonder about the wisdom of opening schools in the near future. Experts have weighed in that these school closures will leave some kids "behind academically for years to come and [lead] to meaningful lost income over the course of their lifetimes" (Vox.com). I don't believe that. Look at all of the English kids who were evacuated from schools and homes during WW2; they simply continued learning in "pubs, church halls or anywhere else there was…to accommodate them" (Historylearningsite.co.uk). Almost two million kids survived the horrors of bombings, rationing and gas masks (Historylearningsite.co.uk) and reached adulthood. Being stuck in the house does not really compare.
While there's evidence that kids aren't as susceptible to the virus, no one really knows how true that is. When asked how the kids would be affected, Sean O'Leary, infectious diseases specialist, said "We are going to find out" (Statnews.com). Is it just me or does that sound really ominous? During quarantine, the kids were safely isolated and, because they "don't carry the years' worth of antibodies that adults have amassed" (Statnews.com), we don't know what will happen when they finally meet Covid on the playground. I'm not sure a "wait and see" attitude should be applied to children.
I understand that parents need to get back to work, which they can't do without school or childcare. And I understand the argument that, without schools reopening, kids are "exposed to hunger, child abuse [and] homelessness" (Statnews.com). Obviously, we really need to address these problems if a third-grade teacher is the only one protecting a child from violence. While I truly comprehend the necessity of getting back to a normal way of life, I'm not sure that this can be done safely right now. Just look at the states that opened too quickly! Do we really want to try the same experiment, only with kids this time?
As terrible as these last months have been, I have faith that the kids are going to be okay. When they're graduating from college, they will look back at 2020 and be proud that they were able to make it through to 2021.
Just like you, Bourke Accounting looks forward to returning to normalcy. If your life has undergone tremendous upheaval lately, your Bourke Accounting bookkeeper or tax preparer is prepared to help you set things right again. We won't babysit your kids, but Bourke Accounting can at least make sure your finances are exactly where you want them to be.
Come see us any time. Our number is 502-451-8773 and don't forget to visit our website at www.bourkeaccounting.com. See you soon!
Written by Sue H.