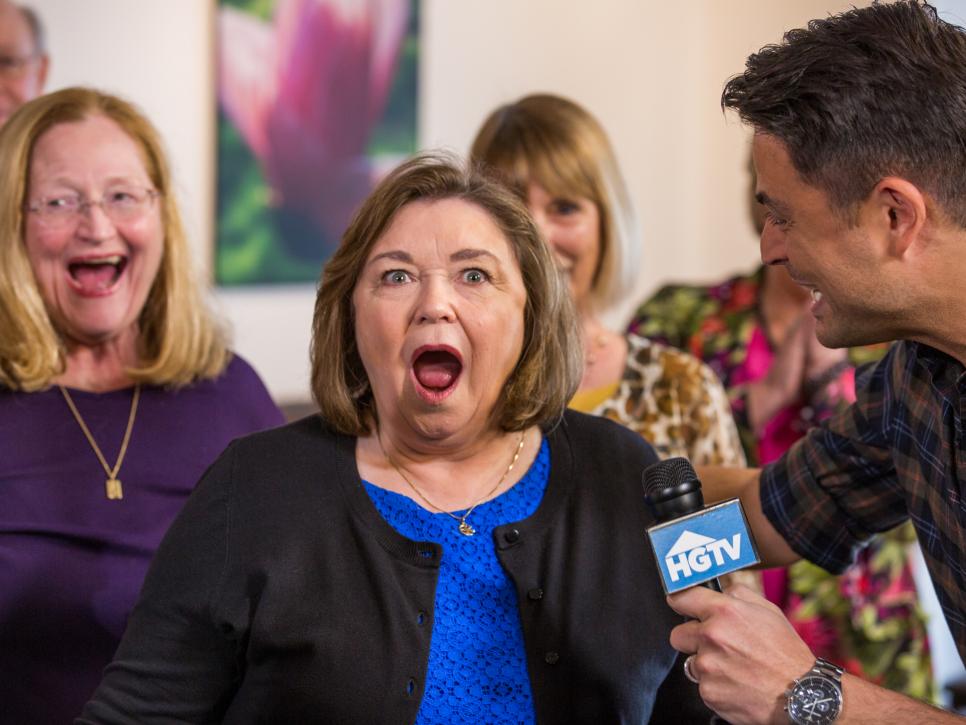 Yes, so I can dream of escaping this h*ll of a life called work and live my days at my beach house sunning and reading Danielle Steel novels – Bill when asked if he plays the lottery.
I've never been a gambler, but as you can see from the above statement, Bourke Accounting's Bill is. In Bill's mind, a few wasted dollars is well worth the chance to be independently wealthy. Bookkeeper Christina plays, too, saying, "I play sometimes just for fun and hoping that I can win some big money."  Perhaps I just don't have the competitive drive of my managers, but I avoid games of chance with an almost Puritanical intensity. Because of my bias, I am sharing Sweepstakes-Gone-Bad stories:
Beginning in 1997, television network HGTV has run a "Dream Home Giveaway." This year's winner can choose between a house worth $1,787,809 (plus $250,000 in cash, home furnishings and a car) or a cash prize of $750,000 and a car (HGTV.com). Who wouldn't love to own an architectural masterpiece in a great neighborhood? As it turns out, many would like to, but few actually can. According to Cheatsheet.com, in the entire history of the contest, "only six [winners] have stayed living in the house for more than a year." What's the problem? Murderous neighbors and the angry ghosts of realtors past? Maybe. Or maybe it could just be taxes.
According to one study, winning the house comes with "an average income tax bill of $700,000," not including state and real estate taxes (Cheatsheet.com). In addition, the houses are huge, so one must consider the horror of utilities. Finally, this year's house is located on Hilton Head Island, SC. Ever been? Put it this way, chain stores are forced to use tasteful wooden signs (even McDonald's had to tone down the color of the Golden Arches), so landscaping and maintenance on the new house alone would be enough to bankrupt the winner.
Speaking of bankruptcy, HGTV's contest actually did bankrupt one of the winners. 2005 winner Don Cruz lost his house after two years. He said that his "tax liability was close to $800,000 and [when he gave up the house] he was already $1.4 million in debt" (Doyouremember.com). One could argue that he should have sought professional financial help before it got to that point, but come on, he was a winner!
So, what about the average joe who buys an average lotto ticket at the local bodega and wins millions? A good story, unless you were Abraham Shakespeare. In 2006, he won $31 million; by 2010 his body was dug out of a shallow grave in his backyard. Shakespeare was illiterate and not great with money when Dee Dee Moore walked into his life in 2008, under the pretense of writing a book about him. By April of 2009, Moore told his friends that Shakespeare was on vacation to avoid moneygrubbers. At one point, Moore pretended to be Shakespeare and texted friends to tell them that he was okay. Friends, surprised that Shakespeare had learned to read, contacted authorities. Moore offered a few scenarios of the murder, one of which featured her 14-year-old son as the killer. The jury didn't buy any of her concepts and she is now serving life for murder and theft (Murderpedia.org).
So, as you can see, my argument regarding the evils of seemingly innocent contests is valid; the evidence shows, wasting money is bad, but winning money can be even worse.
Although some Bourke Accounting pros play the numbers, you don't have to worry about getting a new bookkeeper or tax preparer if they win. Bourke Accounting experts are so dedicated to meeting your needs that they could never walk away. While your Bourke Accounting specialists may, one day, be the richest financial authorities in the world, they're definitely the best right now.
Come see us any time. Our number is 502-451-8773 and don't forget to visit our website at www.bourkeaccounting.com. See you soon!
Written by Sue H.