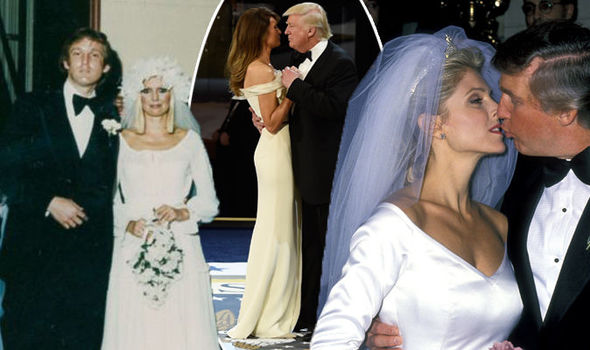 Now that I look at the title, I'm wondering if I should have called this something else…
Lawyers see a lot of divorce; real estate agents see it, too. I'd like to say tax firms, like Bourke Accounting, are exempt from such sad occasions, but that would be a lie. If you work in the financial industry, you've probably experienced that awkward silence that comes after cheerfully joking with a client, "Hey, [Your Significant Other] is too good to meet with me today? What's up with that?" After the awkward silence, there's an even more awkward explanation regarding SO's current location. Sometimes, it's a quick and easy divorce story: It just didn't work out. But sometimes, sometimes there's nothing easy about the story; heartbreak, betrayal, four-letter words, pool guys and secretaries…
Divorce is sad. Generally, when people walk down the aisle, they're not planning the uncomfortable tax preparer meeting a few years in the future. Whether the divorce occurs because of abuse or money issues, most people simply don't expect their "I do" to someday expand into "I do hate you."
However, for anyone going through the Big D, I have a little bit of good news for you. If your spouse happened to accidentally fall into bed with your best friend, why don't you sue that conniving, dirty best friend of yours?
Although this sounds mental, if you live in Hawaii, Illinois, New Mexico, North Carolina, Mississippi, South Dakota or Utah (AJC.com), it is legal to bring down a storm of litigation onto the head of your own personal homewrecker.
If you live in one of the above states and your SO left you for someone else, why not try alleging Criminal Conversation or Alienation of Affection (AJC.com)? These torts began life in 17th century England (so you know they're classy), "based off the notion that a man 'owned' his wife's affection" and anyone who turned the wife's head, ought to be held monetarily liable (AJC.com). To win with Criminal Conversation, infidelity must be proven, generally with photos or video. It's almost like taking your spouse to the cleaners during the divorce proceedings, but you get to exact revenge on that hotsy totsy seducer, as well.
Alienation of Affection is a little more difficult to prove, but seemingly worth it. For this offense to be effective, you must prove that a third party was responsible for your break-up. While it's mostly used against the other woman/man, it also includes "therapists, clergy members and family members" (Divorcenet.com). For this to work, you have to prove that you and your SO had a good marriage and someone else's "wrongful and malicious behavior directly caused the alienation" (Divorcenet.com) between you and your SO. If your mother-in-law convinces your spouse to leave you, you just might be looking at a cool payday. For example, in North Carolina in 2011, Betty Devin, the mistress (and now wife) of Donald Puryear was ordered to pay $30 million to his ex-wife, Carol Puryear (Wikipedia.org). Puryear will probably never get the money, but she made her point. I guess.
These claims are stupid and archaic. A third party has no responsibility to protect the sanctity of someone else's relationship. When people get married, it's their responsibility to stay true. These torts are akin to one engineer suing a rubbernecking bystander after the train crash. Obviously, these lawsuits are designed to sooth hurt feelings and wreak vengeance upon another person.
Your Bourke Accounting professionals have dealt with divorced clients before, so you won't shock anyone with tales of torrid affairs. Also, your Bourke Accounting specialist can help you and your ex come to reasonable, financial terms. Bourke Accounting experts aren't divorce attorneys, but they can guide you and your unintended to an equal and fair resolution.
Come see us any time. Our number is 502-451-8773 and don't forget to visit our website at www.bourkeaccounting.com. See you soon!
Written by Sue H.