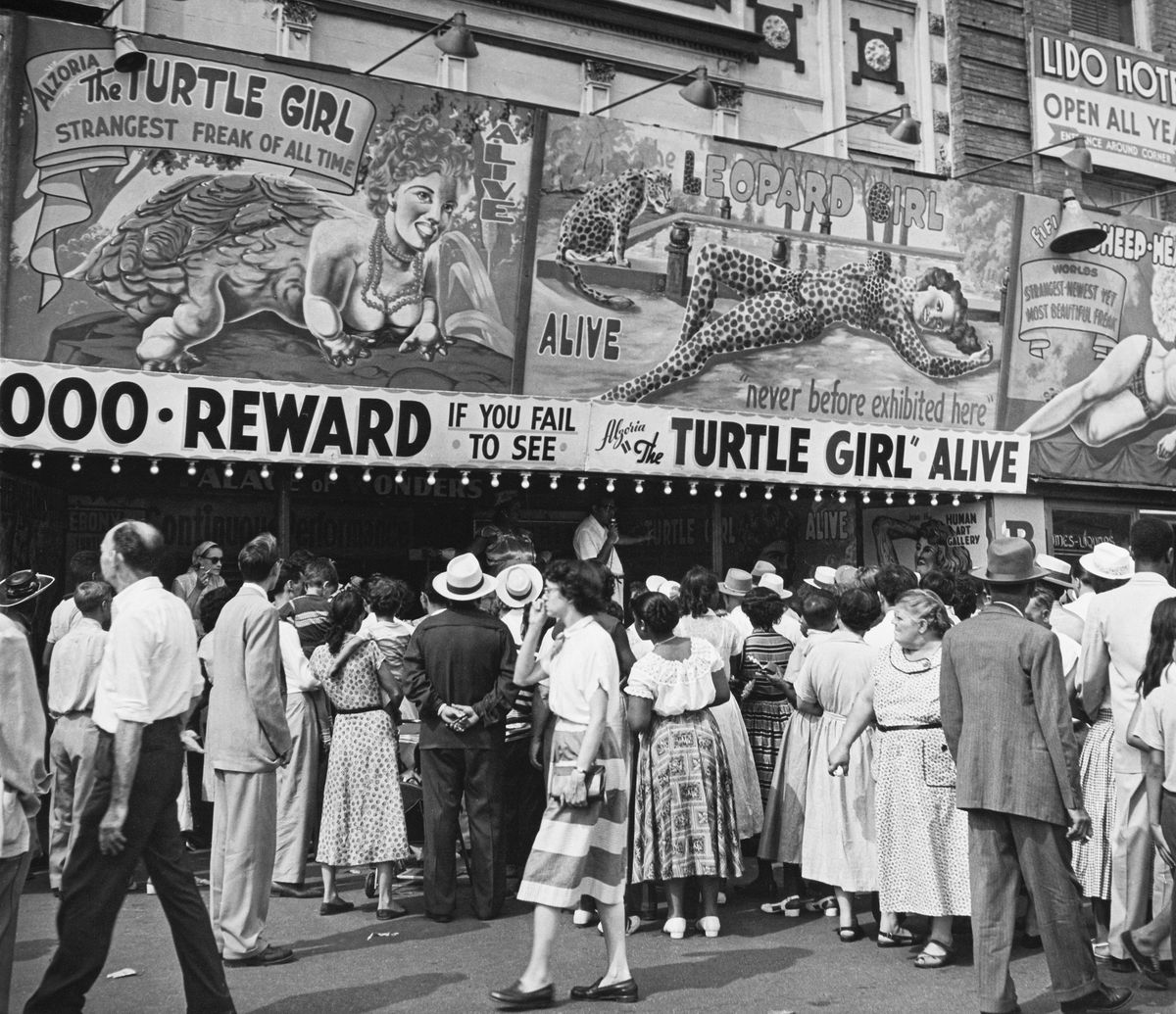 When you're born, you get a ticket to the freak show. When you're born in America, you get a front row seat – George Carlin
Earlier this year, my Bourke Accounting co-workers were really into the television series, Survivor. I haven't watched the show in years, so their conversations rolled gently past me like an amicable brook. My co-workers were invested – characters' bad behavior offended them on an ideological level and they seemed to care about contestants' advancement. As far as reality television shows go, this one isn't too bad. From what I remember, people engage with each other and work towards a common goal. The contestants are shown actually doing stuff. Of course, this got me thinking about America's weird obsession with reality TV.
If someone exhibits uncommon traits, humans naturally take notice. This is quite evident when considering the "freak shows" of our past. As early as the 16th century in England, people suffering from physical deformities were put on display by enterprising – if unethical – businesspeople (Britannica.com). In America, P.T. Barnum is perhaps the best known for this practice. By Barnum's time, performers were paid extremely well (En.Wikipedia.org) and many were saved from institutional living because of this financial freedom. However, as science, morals and disability rights progressed, "freak shows" fell out of favor (Priceconomics.com).
Since we are now an empathetic species, we no longer partake in anything as exploitive as these dishonorable past times – except when we do. For example, in 2012, cable TV's TLC debuted a "five-part miniseries involving four morbidly obese patients" (En.Wikipedia.org) called My 600lb Life. This series followed people as they attempted to lose enough weight to safely qualify for bariatric surgery. However, since the show was so wildly popular, TLC began airing the show on a weekly basis. This is a sad indictment on both America's health and sensibilities. The popcorn munching masses tuned in each week to cringe, judge and (is it possible?) feel better about themselves. Obviously, the only differences between this and "freak shows" of old is the comfort and anonymity of the viewer.
Another quasi-public service program is A&E's Intervention. This show features people suffering from horrific substance abuse issues while their families try to get them into treatment. The addicts are filmed going about their addicted lives, often shown doing highly embarrassing, illegal and dangerous things. The final payoff is when the addict, filmed months later and happy, has renounced drugs forever. While over 30 people have died as a result of substance abuse after being filmed (NickiSwift.com), it's fairly obvious that these addicts were never treated as legitimate sick people. Instead, it appears that they were only important until the primetime ratings came in.
Profiting from human frailty and disability is disturbing. While TV's "freak shows" might include high end graphics, they are no more noble than their darkened tent, sawdust on the floor, ancestors. Put bluntly, the proper word for entertainment gained from suffering is "sadism." As the people of the past turned their faces from exploitive amusements, I think we might want to do the same.
You will, most likely, never see camera crews at Bourke Accounting. Although Bourke Accounting bookkeepers and tax preparers are intelligent and talented, watching them work isn't extraordinarily interesting. Now that I think about it, I could picture a Bourke Accounting expert on America's Got Talent. There is no one who can process paperwork as quickly and as accurately as a Bourke Accounting professional.
Come see us any time. Our number is 502-451-8773 and don't forget to visit our website at www.bourkeaccounting.com. See you soon!
Written by Sue H.