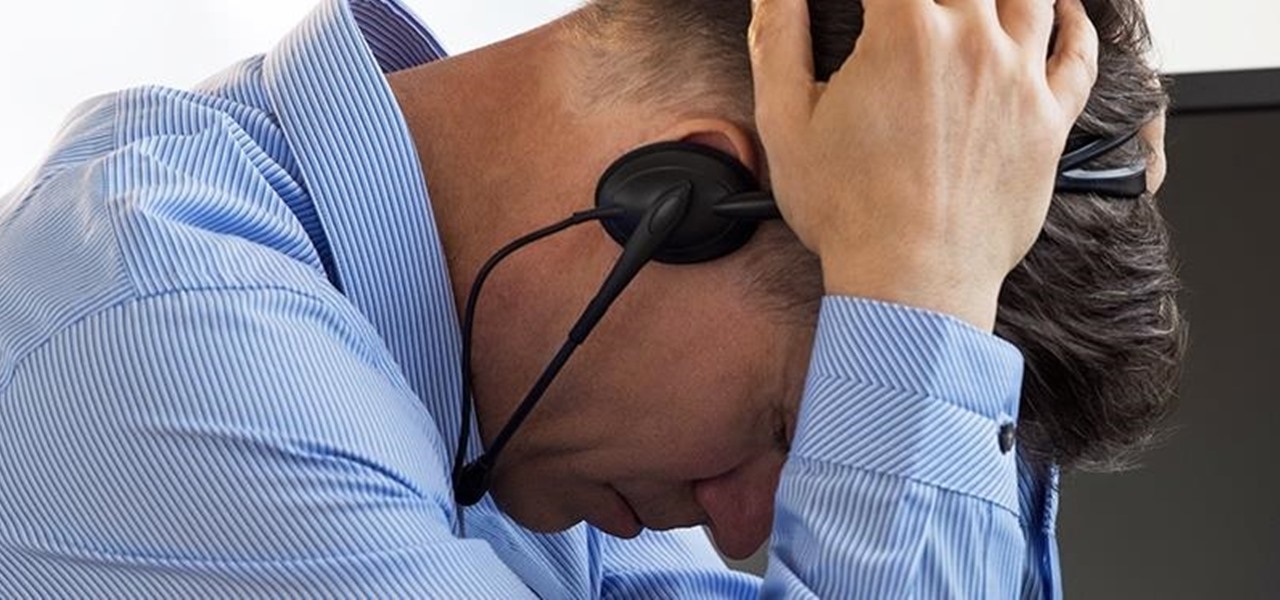 Driving home from Bourke Accounting, I saw a maintenance crew. There was a guy standing at the edge of the road with a sign that read "Slow." I watched as a few motorists came within inches of clipping him. His face remained passive and he didn't step back; I wasn't sure that he was even aware of how close he had come to peril. I gave him a wide birth and a cheerful wave. His expressionless apathy made me think that the Department of Public Works might be ground zero for the zombie apocalypse.
According to Ziprecruiter.com, the average salary of a Louisville Public Works employee is around $31,195. When you consider that workers must contend with both the elements and crazy drivers, it seems a bit light. So, I started thinking about other really rough jobs.
1) Telemarketers. A lot of us have worked telemarketing, which is why we don't do it now. I understand that telemarketers are annoying – they tell you that the warranty on your Cadillac is about to expire (you've never owned one), they tell you that you won that sweepstakes you entered (you've never entered one). Telemarketers call during the worst times and don't take no for an answer. However, these people, according to Indeed.com earn, on average, $13.98 an hour and are treated to the upmost in vile language and abuse. I don't care how irritating an unsolicited call is, there is still a breathing human on the other end of the line – let's at least show our quick digit dialing friends a modicum of respect.
2) Roadkill Removal Specialist. This job is exactly as stated. These are the tireless people who clear the road after one of our furry pals has gone, via Michelin, to the great beyond. Much like road construction workers, these people have to deal with weather and distracted drivers. They also have to deal with biohazard, stench and insects. According to Jobmonkey.com, it can be a lucrative occupation if one is paid per animal (about $72,000 a year). However, generally the hourly rate is around $15.00. Sorry, but that wouldn't remotely pay for the around the clock therapy that I'd require.
3) Resurrection Men. Back in the long-ago, medical students needed to learn the inner workings of fellow humans. Because most of Europe only allowed dissection of murderers who had been put to death, there was quite a demand for fresh bodies. Resurrection Men, or body snatchers, filled this niche nicely (Wikepedia.org) by obligingly digging up the dead for study. While it wasn't legal, the authorities didn't press serious charges if a Resurrection Man was discovered, as they believed that young doctors had to learn somehow (Owlcation.com). However, if a family member caught one of these fellas, the Resurrection Man could easily become the specimen.
I could never work in the above job fields; office work has made me soft and I'm all right with that. I don't have the thick skin to handle telephonic abuse and I would suffer dehydration from crying if I had to clean up dead Thumpers every day. I think that we should take a second to commend the people in our world who are doing the tough jobs (we should probably leave out the Resurrection Men, though).
Bourke Accounting bookkeepers and tax preparers have a tough job, too. Sometimes Bourke Accounting experts have to be the bearer of bad news. At times, Bourke Accounting pros must decline a client's dubious request. Through it all, our Bourke Accounting specialists offer the utmost in professionalism and skill. Basically, if Bourke Accounting bookkeepers and tax preparers were digging up bodies, every Med student in the world would be set for life. Um, but maybe we should just let Bourke pros stay in the office.
Come see us any time. Our number is 502-451-8773 and don't forget to visit our website at www.bourkeaccounting.com. See You Soon!
Written by Sue H.