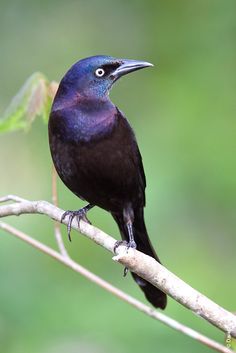 It was a beautiful day when I got home from Bourke Accounting yesterday. I let the puppies out, sat on the deck and watched the birds. There were Cardinals and Cowbirds and Grackles – my favorite – and a ton of pugnacious Doves at my bird feeders. The puppies were rolling over each other, playing with a big rock they found (I don't know why either), and I just sat and watched the birds.
I have always believed that I am too impatient to meditate, but I'm pretty sure that's what I was doing. I wasn't really thinking about anything. Grackles walked through sunbeams and deep oil slick purple feathers proved that Mother Nature is the best make-up artist. Just watching the birds.
Okay, before you accuse me of playing Puff the Magic Dragon at Bourke, there is a point to this. After weeks of stress and uncertainty, I found a peaceful little pocket where I wasn't thinking of viruses, social distancing or the future of our country. So, if just watching the birds a while helped me, I was thinking of other things that could help us, too. As I love lists, here are a few of my humble suggestions:
1) Rediscover a neglected passion. Did you used to really enjoy doing something, but then your obligations got in the way? Between work, social functions and everything else, it's sometimes difficult to keep up with the simple pleasures that are only for us. There might be a violin gathering dust in your closet at this very moment! Maybe you have a collection of books that you've promised yourself that you'll read as soon as you're not so busy. Take some time for yourself and disengage from the news and the internet. Explore what you've forgotten.
2) Exercise (I haven't actually done this one, but I'm gonna…). Is everyone in your house staring at devices and randomly sighing sadly? Get everyone up and moving. New to the workout scene? Ana Caban has a vast collection of Pilates videos on Youtube.com. The cool thing about Pilates is that it's low-impact and very much akin to Yoga. There's deep breathing, stretching and a big emphasis on experiencing inner peace. Sure, your family, significant other or your own self might complain at first, but moving around is never a bad thing. Also, Ana teams up with Blogilates (why did she think that was a cool name?) for an eleven minute and sixteen second routine. Eleven minutes! Come on, it takes longer for some of us to poop!
3) Clean something. I have a room that I use for things that I don't really know what to do with. I may have sort of let it get a bit chaotic. After watching the birds yesterday, I cleaned it out. I hung up discarded outfit choices, organized vaguely important pieces of mail and got rid of things that I had no reason to keep. I turned the radio up, danced and dusted (and scared the bejeezus out of the puppies). When I finally finished, I felt like I had accomplished something. I also scared the bejeezus out of myself. My newly cleaned room was so vastly different from its crustier version, I wasn't sure what I was looking at first thing in the morning.
There is lots to do that doesn't include movie theaters or restaurants. Just because our lives are changed doesn't mean we can't find peace and happiness. Perhaps now is the time to find solace and validation from within, minus all the whistles and bells.
Your Bourke Accounting professionals are in the same boat as you. We're trying to make the best of a bad situation (the jokes around the Bourke office are getting funnier and dirtier). Your Bourke Accounting bookkeepers and tax preparers are working tirelessly to complete payroll and returns, but they're taking care of their bodies and minds, as well. They know, that if they don't take care of themselves now, they'll be no good to anyone once we can all come together again.
Anyway, if you need me, I'll just be watching the birds.
Come see us any time. Our number is 502-451-8773 and don't forget to visit our website at www.bourkeaccounting.com. See you soon!
Written by Sue H.