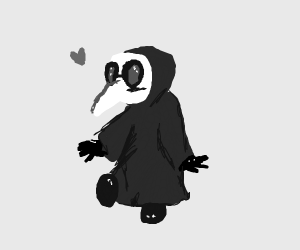 Things fall apart; the center cannot hold. – W.B. Yeats, "The Second Coming"
I used to cough to hide a fart. Now I fart to hide a cough. – Internet Meme, 2020
Last night was one of the first times that my neighbors didn't throw a party that ended with shattered glass and people fighting in the street at 3 AM. The guy asking for change outside my local gas station is wearing latex gloves and a mask. The kids, who roam my neighborhood as soon as the weather is nice, are peeking apprehensively through tattered blinds. Most of my server friends are unemployed and scared.
It only took me ten minutes to get to work this morning because there was barely anyone on the streets.
Everything is different. Everything is in flux and we're all sort of wandering in the dark right now.
The one thing I thought we could always count on was a concrete tax return filing deadline. After all, there are only two certainties in life, and one of them is taxes. But now our deadline isn't until July 15th. I think the extended tax deadline is wrong for two reasons:
1) We need money. Last year, "the IRS collected nearly $3.5 trillion" (IRS.gov) as a result of tax season. During good years, this money goes towards all manner of social services, roadwork, police, we all know the drill. However, during a really bad time like our current situation, this money could be used to help the newly laid off, small businesses and hungry school kids. It seems that, since the factions of our government can't come to an agreement regarding a stimulus bill, all that tax return money would really come in handy. And, while I have a liberal arts degree, I still believe that 3.5 trillion is more than the 1 trillion the stimulus package had asked for (NBCnews.com).
2) We need to hold on to some semblance of normalcy. For example, Bill over here at Bourke Accounting gave his employees the option, with no fear of job loss, to go home if any of us were fearful. We all sort of looked at each other and shrugged. No, we're not cowboys or feeling invincible; we're simply used to working. In uncertain times, maybe we're also stacking up cash while we can. The beauty of working for accountants is that it's a low-impact sort of job: clients can send tax material in and we can send completed tax returns out. Obviously, this industry isn't the same as nail salons (or my newly closed tanning bed). I think we all just decided to keep as normal as possible.
What is more normal than an April 15th tax deadline? Besides the money being delayed, I also think this sends a bad message of impermanence that we really can't afford right now. Perhaps I'm being melodramatic, but if taxes aren't an important aspect of American life, what can we depend on and what else might be changed or lost?
Well, your friendly Bourke Accounting tax preparers and bookkeepers are still working and (fairly normal). Like I mentioned, if you don't want to meet in an enclosed space with your Bourke Accounting expert, you are more than welcome to mail your information to us. And if you do want to have a good, old fashioned face to face encounter, we practice social distancing, hand washing and practical hygiene. Your Bourke Accounting pro considers your comfort of the upmost importance.  Stay safe out there, guys.  Remember: this too shall pass!
Come see us any time. Our number is 502-451-8773 and don't forget to visit our website at www.bourkeaccounting.com. See you soon!
Written by Sue H.