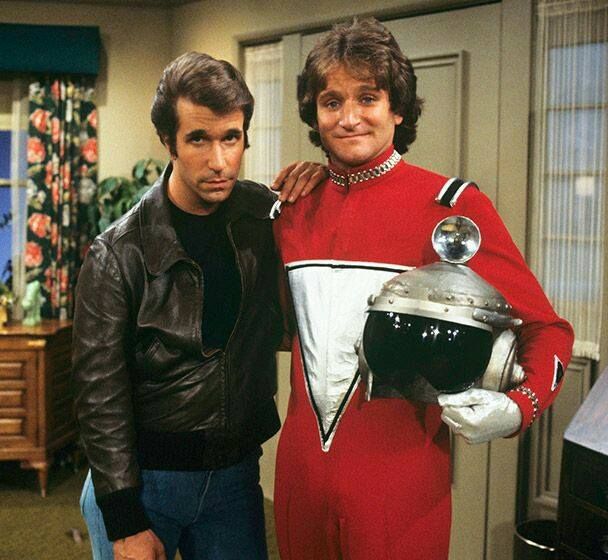 I love spin-offs. As a kid, watching Mork & Mindy, I was taken aback when my dad remarked that Mork from Ork had originally appeared on an episode of Happy Days. At that point, I still wasn't totally convinced that TV actors weren't tiny people living inside that box, so the idea that they could go back and forth to other shows was even more astounding.
There are some spin-offs that are useful, although not quite as fun as watching Fonzie save Richie from an Orkan. Take, for example, the way a tax attorney is a spin-off from a tax preparer when a citizen is forced to file for bankruptcy.
Real quick, there are two ways an individual can approach bankruptcy: Chapter 7 and Chapter 13. With Chapter 7, "you either pay for or give up your property for secured debts" (Legalzoom.com). Basically, you liquidate as much of your stuff as possible to pay the debt (Legalzoom.com). Chapter 13 is a payment plan to pay off your debts. The plan "can last up to five years" (Legalzoom.com) and you'd better believe that everyone involved is watching closely to make sure that you keep up with payments.
The relationship between tax preparers and tax attorneys is something that I just learned about the other day: bankruptcy filings increase during, and right after, tax season. According to USAtoday.com, filings "in March were 26% to 34% higher than the monthly average…[and] April's filings were 15% to 25% higher." The main reason for the surge is that, after individuals receive their tax refunds, they now have the funds to hire a tax attorney for their bankruptcy cases.
Filing for bankruptcy can be rather expensive, as it turns out. When considering a Chapter 7 bankruptcy filing, individuals can be looking at a charge of around $1,500: filing and fees can amount to about $335, in addition to attorney fees for about $1,200 (USAtoday.com). This news does not help the more than 46% of Americans who "who wouldn't be able to cover an emergency of $400" (USAtoday.com).
In addition, bankruptcy laws passed in 2005 made things a bit more complex. One change, for example, is that Chapter 7 isn't as easy for "filers with higher incomes" (Nolo.com) as it used to be. Because of the increased difficulties in bankruptcy filing, "attorney fees for even the simplest type…rose 48% from 2003 to 2009" (USAtoday.com).
But do filers really need a tax attorney? Pretty much. While UScourts.gov supplies resources for individuals filing for themselves, it is "strongly recommended [using a professional] because bankruptcy has long-term financial and legal outcomes." In addition, UScourts.gov points out that judges and clerks are legally prohibited from holding a filer's hand. They can't help if a filer gets confused or has questions.
Bourke Accounting hopes that you never have to file for bankruptcy. However, if you must, make sure that you use the expert tax preparers and bookkeepers at Bourke Accounting. Bourke Accounting can offer guidance to ease you through your tough time. You want your spin-off to be Mork & Mindy, not Joey (remember? The spin-off after Friends? That's okay, no one else does either).
Come see us any time. Our number is 502-451-8773 and don't forget to visit our website at www.bourkeaccounting.com. See you soon!
Written by Sue H.