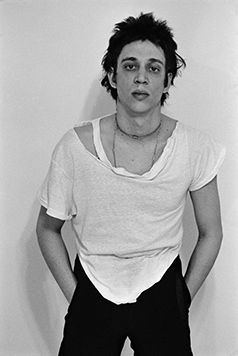 I can't wear my favorite shirt to work at Bourke Accounting. It's a Richard Hell and The Voidoids t-shirt that I acquired about 20 years ago. When I say this shirt is broken in, I mean it's one step away from being indecent. But I love it. It's paper thin and as soft as Charmin and, since I gave up stitching the holes years ago, it's hole-y. It is my favorite shirt.
Obviously, I keep things around for a very long time. I rather assumed that everyone else did, too. So, can you imagine my shock when someone told me about this new trend of renting clothing? I don't mean renting a tux for a fundraiser or a wedding; these people are renting "everyday clothing, handbags, even [sneakers]" (TheGuardian.com) for a monthly subscription fee.
Clothing rental companies, like Rent the Runway (with a fee of $159 per month) (TheGuardian.com), are becoming popular as more people are attempting to cut down on waste and environmental repercussions. The fashion industry is responsible for "about 10% of global greenhouse gas emissions and consumes more energy than aviation and shipping combined" (LATimes.com). In addition, high end designers don't want to "dilute [their] garments' value by allowing discounts" (LATimes.com), so they burn what they don't sell. Recently, the U.N. reported that "every second, one trash truck's worth of textiles is either burned or sent to a landfill" (LATimes.com). Sad, right? Not only is it wasteful, it's not great for the air or water.
Another reason for the rise in clothing rental companies are quickly changing fashion trends. This concept is lost on me, as I pretty much have the same style that I did when I was playing in bands (much to my mother's chagrin). I just don't understand the need to keep up with the latest fashion manias. However, as life coach Jane Evans told Euronews.com, the rise of social media has put pressure on people to never wear the same thing twice. Instagram trends like "'Outfit of the Day' compel young people to be consuming constantly" (Euronews.com). With this in mind, renting 7 or 8 outfits that you'll never wear again makes more sense than hoarding them in your closet.
Finally, it seems that Millennials are becoming known as "Generation Rent" (Euronews.com). This generation is more apt to rent a home than to buy one and they're more likely to rent movies rather than invest in the purchase of one. Maybe it's because of the housing market collapse, maybe it's because technology, trends and everything else changes second to second. For whatever reason, Millennials don't tend to have the same ownership desire as other generations.
I don't want to rent clothes. From all I've read, the clothes arrive perfectly cleaned and in brand new shape (because of my insane phobia of bedbugs, this is a plus). And, if you really like an item, there's the option of buying it for a fraction of the price. Perhaps I don't like the ephemeral concept of renting clothes. When I go shopping, I look for things that I'll keep forever.
Bourke Accounting has nothing in common with clothing rentals. Your Bourke Accounting specialist is in it for the long haul with you. While our Bourke Accounting tax preparers and bookkeepers keep up with changing laws and continuing education, flash in the pan trends don't affect the superb services you'll receive from your Bourke Accounting professional. Make an appointment today and keep an eye out for my favorite t-shirt (I'll convince Bill to let me wear it someday).
Come see us any time. Our number is 502-451-8773 and don't forget to visit our website at www.bourkeaccounting.com. See you soon!
Written by Sue H.