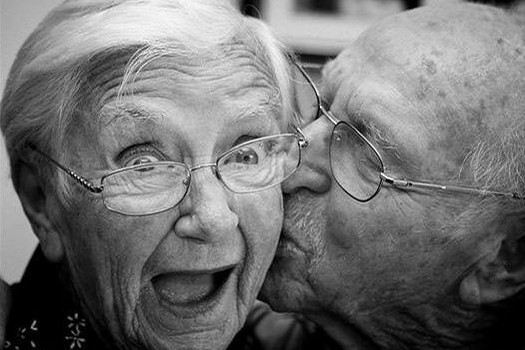 I've told you that my medical expertise is limited to poking the afflicted with a stick.  So, imagine my surprise when my brother (casually) informed me that, when/if my parents can no longer care for themselves, I'm being tagged in for the job.  And my parents think this is a great idea!  My parents made sure I didn't put anything too metallic into sockets, they wiped my tears and my butt – I'm okay with the concept, but the execution of the concept leaves me a bit flummoxed.
How can a family member provide care while also holding an outside job?  Seniorlink.com reports that "31.3% of caregivers…have financial difficulties" when caring for a loved one.  In addition, there is a greater likelihood that the caregiver "will experience poverty or rely on public assistance" (Seniorlink.com).  Is caring for a family member even feasible for a working, would-be caregiver?
There are a few reasons why caring for loved ones at home could work.  First, care at home is a lot less expensive than care in a nursing home (Payingforseniorcare.com).  For example, instead of using hard-saved cash for a $15 Tylenol, Mom will be able to buy soup cozies on Etsy.  Also, and obviously, most people prefer to stay home rather than to be placed in an institutional setting.  Nothing against nursing homes, but home is where the bourbon is.
Even lost income can be addressed with help provided by state organizations.  For example, here in Kentucky, there's the Kentuckiana Regional Planning & Development Agency (KIPDA).  This agency offers two waiver programs through Medicaid to help people stay at home.  The Participant Directed Services program lets individuals "hire providers of their choosing" (KIPDA.org), including friends and family.  This program also offers support groups, help with modifying the home and training (which I will need.  A lot).  The other program, The National Family Caregiver Program, "provides vouchers for medical supplies and equipment" (KIPDA.org) so that caregivers are not out of pocket when procuring must have items.  This agency is certainly trying to make the transition from family member to caregiver as seamless as possible.
Now, no one is going to get filthy rich taking care of Aunt Edna (the hardest workers get paid the least, after all).  Depending on the state, these Medicaid waivers generally pay between "$9.00-$19.25 per hour" (Payingforseniorcare.com).  Also, there's a good chance that the caregiver is looking at more than a 40-hour week.  However, at least caregivers can afford to keep themselves and the home afloat for as long as necessary.
Another benefit regarding at home care is that the person who needs help "may not owe employment taxes" (IRS.gov) when paying their relative.  Also, since the afflicted person has to provide a W2 to the caregiver, the caregiver doesn't have to worry about self-employment tax that would come up if it were a 1099 gig.  Much like KIPDA, it seems that the IRS is trying to make it simpler for the disabled to stay in their homes.
I like my parents.  I wish them many more years of wandering around casinos, wearing their matching fanny packs (seriously, they have them), but if the time comes, I'm going to take care of them.
Bourke Accounting professionals know how quickly life can change.  That's why a Bourke Accounting specialist is here to support and help you through every new development you encounter. Whether it's elder care, tax preparation or bookkeeping, your Bourke Accounting expert is available for you.  Oh, and if you see two people meandering about with windmill covered fanny packs, say "hi" to my parents.  Windmills, yeah.  I don't know why either.
Come see us any time.  Our number is 502-451-8773 and don't forget to visit our website at www.bourkeaccounting.com.  See you soon!
Written by Sue H.