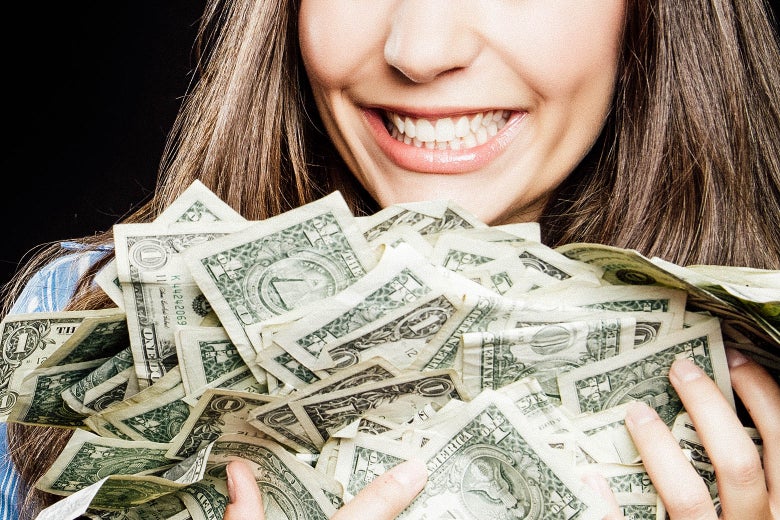 The management of Bourke Accounting is very generous. Case in point: for a co-worker's birthday, there was specialty pizza, Bill-bought gifts and a Phil-baked cake. The birthday girl hadn't asked for any of this; Bourke management simply took it upon themselves to make the lady feel special.
That being said, one thing the management of Bourke Accounting can't abide is an employee, three weeks after being hired, badgering for a raise. Do you know your job? Sort of. Have you missed any days? Only five. Like most places, Bourke raises are based on merit, not the loudest haranguing.
I think this could be used as a very (very) loose analogy for good and bad charities. There are some charities that are so well-established, we don't even think twice about donating to them. I can't walk past a Salvation Army Santa without throwing cash into that weird little cauldron. As the Salvation Army gives 83% of donations "toward helping the needy" (Scholastic.com), they're a pretty safe charity bet.
So, what about GoFundMe? According to their website, people who have started fundraisers on GoFundMe have raised more money on that platform than anywhere else. In addition, GoFundMe touts the fact that "over 10,000 people start a GoFundMe every day." Craig Fugate, former FEMA Administrator (I seem to remember reading about FEMA), is quoted as promising that there are a lot of people ready "to ensure that funds raised on the platform are verified and they go to the cause for which the money is being raised" (GoFundMe.com). I don't know about you, but I sure feel secure about giving donations to folks on GoFundMe now.
Oh, but wait. Here's an interesting little website called Gofraudme.com. It seems that this site has over 28 pages devoted to documenting GoFundMe scams. No, there can't possibly be that many; Craig Fugate promised! Let's see…Victoria Morrison pretended her son had cancer (now serving 5-12.5 years for "child neglect or endangerment"), Ginny and Robert Long pretended their son had cancer (they even convinced the poor kid), Candace Streng, pretended to have cancer (at least no child was involved). Like I said, there are 28 pages of these scams.
If the above wasn't a reason enough to be wary of GoFundMe, I'll add another: "donations made to a personal GoFundMe campaign…are generally considered to be personal gifts and are not guaranteed to be tax-deductible" (Gofundme.com). However, if the donation is made to a proper charity that is a 501(c)(3) organization, meaning "registered with and recognized by the government" (Thebalance.com), then you can deduct. I wish you luck finding one of those among the people begging for extravagant honeymoons and ridiculously expensive gaming chairs on GoFundMe.
In a world where some people have to decide between food and medication, I think there are charities out there more deserving of our support (I know, my inner hippie is showing).
Bourke Accounting gives to charity. They wouldn't mind if you did, too. However, your Bourke Accounting specialist wants you to give responsibly to trusted organizations. This is not just so you can claim deductions; your Bourke Accounting expert cares about your well-being and don't want anyone taking advantage of you. Charity is a beautiful thing. Scam artists are not.
Come see us any time. Our number is 502-451-8773 and don't forget to visit our website at www.bourkeaccounting.com. See you soon!
Written by Sue H.