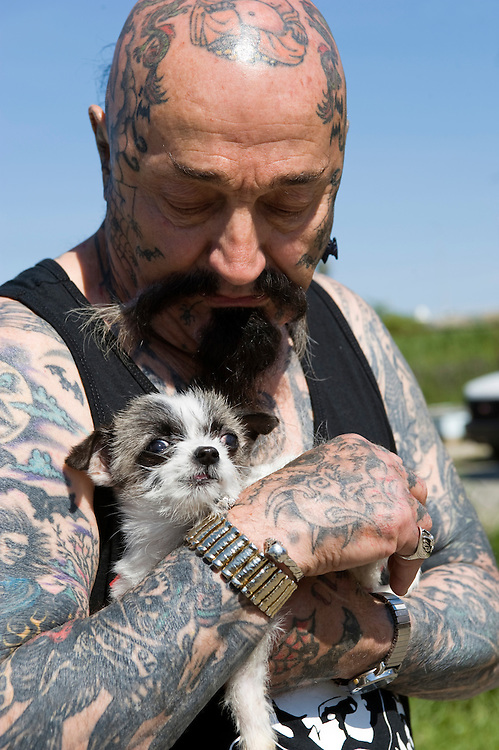 Before starting at Bourke Accounting, I worked with a felon. He shot a guy in the butt with a .22. He maintained that shooting little buddy in the butt was his intention, but I tend to think it wasn't. He was a good guy, wasn't any more dangerous than our non-felonious crew and was a seriously hard worker. He was so thankful that he finally got a job that he was willing to go any number of extra miles for us.
It's mercenary, but his gratitude made him a great employee. It's not surprising that he was grateful, considering that every year, "650,000 inmates are released from prison [and] a study showed that fewer than 45% were employed after eight months" (Jobsforfelonshub.com). Why employers are a little disinclined to hire felons is also probably not surprising: employers worry that the hiring of felons would "increase the potential risk of crime at work" (Jobsforfelonshub.com) because, they feel, that not all ex-bad guys are really ex. Furthermore, employers are concerned about the rest of their staff and how comfortable they'd be with this new addition to their department.
Our government realizes that the best possible way to avoid recidivism in former offenders is to get them into the workplace and making an honest living. With this in mind, a program called the Work Opportunity Tax Credit has been put in place. This program makes a "federal tax credit available to employers who hire and retain individuals from target groups" (Hiringthing.com) who might have difficulties finding employment. Examples of target groups are veterans, TANF (temporary assistance for needy families) recipients, food stamp receivers and, of course, felons (IRS.gov).
This tax credit allows employers to "earn a tax credit equal to 25% (if the employee works 120 hours) or 40% (if the employee works 400 hours) of a new employee's first-year wages" (Hiringthing.com). Employers can claim about "$9,600 per employee in tax credits per year…[and] there is no set limit to the number of individuals an employer can hire" (Hiringthing.com).
But does the program work? Since the WOTC is "split between the IRS and state-level labor agencies, no unified dataset exists" (Taxfoundation.org), so the studies are a bit fractured. For example, one study says that the WOTC has "increased employment rates…by around 12.6 percentage points" (Taxfoundation.org). However, another study found no indication that the program had any "positive impact on either employment rates or wages…in the long term" (Taxfoundation.org).
I believe that people deserve second chances. My former co-worker was a dumb kid who found his significant other in a compromising position with a gentleman who was not his own good self. Depending on the odiousness of the offense, though, we sometimes can't separate the person from the transgression. I say that we hire felons on a person to person basis and go from there.
If you're considering giving an ex-offender a chance, why not see your Bourke Accounting professional to discuss the possible advantages of such an endeavor? Your Bourke Accounting specialist can lead you through the paperwork and discuss a viable plan of action to get the most out of your good deed in hiring. Just like your Bourke Accounting pro might be your new best friend, your ex-offender employee might be the best and most trustworthy worker you've ever had.
Come see us any time. Our number is 502-451-8773 and don't forget to visit our website at www.bourkeaccounting.com. See you soon!
Written by Sue H.