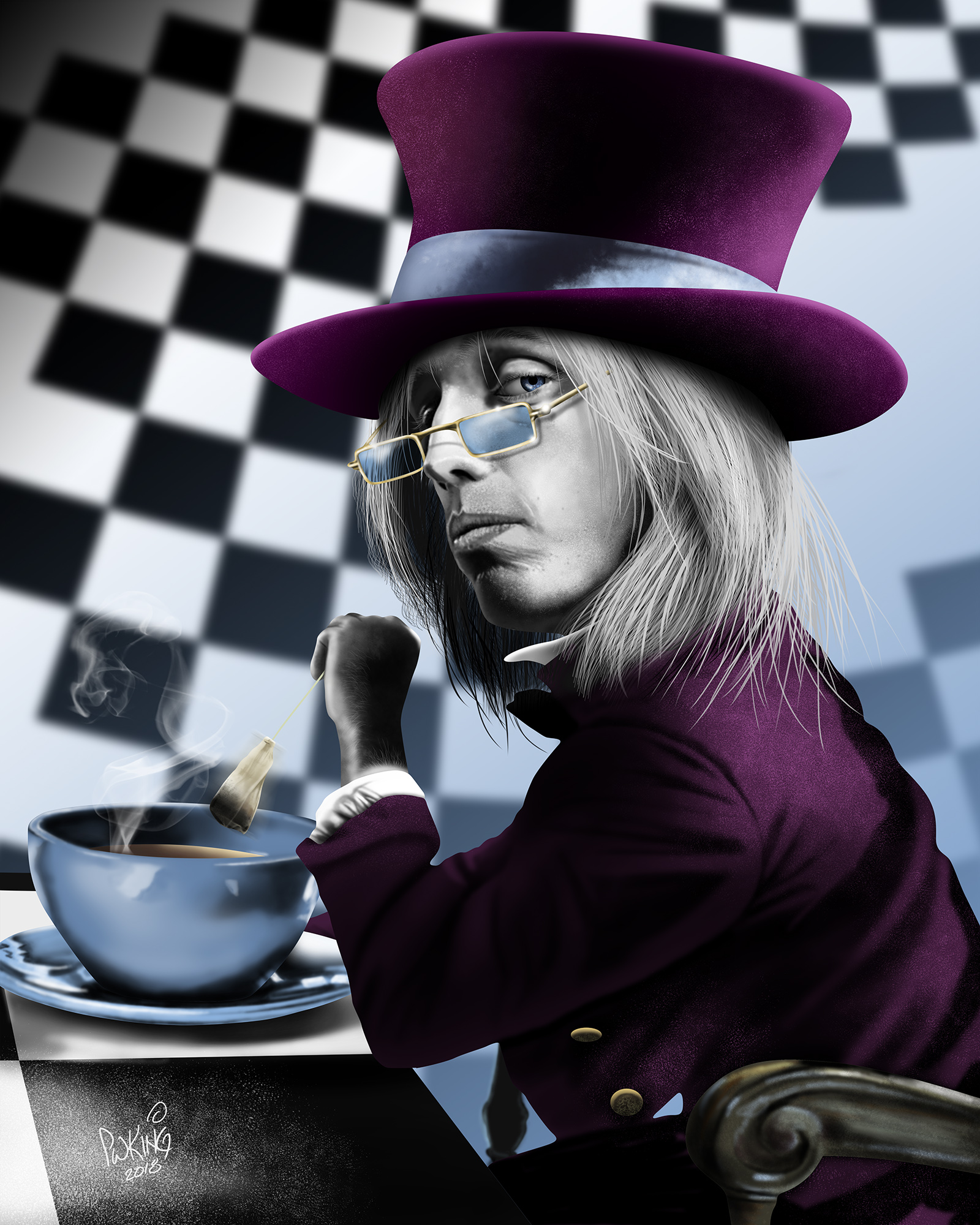 Great events turn on small hinges – Stephen King
Let's say you have a meeting with your Bourke Accounting professional. Perhaps after your Bourke Accounting expert helps you with all of your financial needs, you become inspired to write The Great American novel. Or maybe after sitting down with one of our knowledgeable bookkeepers, you are motivated to paint something to rival Rembrandt. It could have been a chance sentence uttered by Bill or simply the way the light fell across the table in front of Tim.
You can never tell when, or why, brilliance will strike
I was driving home from work the other day, listening to Little Steven's Underground Garage on the radio. Kid Leo, one of the deejays, was talking about Tom Petty and The Heartbreakers song, "Don't Come Around Here No More." I have always loved this song.  I don't know if it's Dave Stewart's sitar or Tom Petty's sardonically nasal voice, but I find it to be a perfect rock n' roll song (and let's not forget that creepy and beautiful Alice in Wonderland-themed video).  Just when I thought that the song couldn't get cooler, Kid Leo informed his eager audience of the backstory behind it:
So, Dave Stewart played a show with his band Eurythmics (this was right after he and Annie Lennox started getting really popular) and met Stevie Nicks afterwards. "Stewart did not know who she was at the time" (Wikipedia.org), but when Stevie Nicks invited him to her house for a party, he went. Keep in mind that Nicks had just broken up with The Eagles' guitar player, Joe Walsh.
After the party, Stewart and Nicks had a slumber party.
Stewart woke up in the middle of the night and Nicks was "trying on Victorian clothing and [he] described the entire scenario as very much reminiscent of Alice in Wonderland" (Wikipedia.org). A little while later, Joe Walsh showed up and Nicks wasn't having it. Stewart said the song's title, 'Don't Come Around Here No More' were the exact words Nicks told Walsh as she kicked him out of her house" (Songmeaningsandfacts.com).
Stewart told Tom Petty about the whole incident and they collaborated on the song. Originally, this was meant to be recorded by Stevie Nicks, but she felt that "she couldn't do the song justice" (Wikipedia.org) after Petty sang it for her.
This is all more than simply "being at the right place at the right time." This is fate. This is the superfecta of meaningful art: heartbreak, resentment, talent and, uh, slumber parties. If Stewart had decided to go back to his hotel after the show, the world would have missed out on this intense song.
When Tom Petty passed away on October 2, 2017, we lost more than a rock star; we lost a true artist and poet. We're lucky we had him for as long as we did.
We all know that Bourke Accounting will offer you tax preparation, bookkeeping and solid financial advice (but probably not slumber parties). And maybe, just maybe, your Bourke Accounting specialist will be the inspiration behind your New York Times bestseller. Remember us when you win your first Grammy and come see us any time. Our number is 502-451-8773 and don't forget to visit our website at www.bourkeaccounting.com. See you soon!
Written by Sue H.