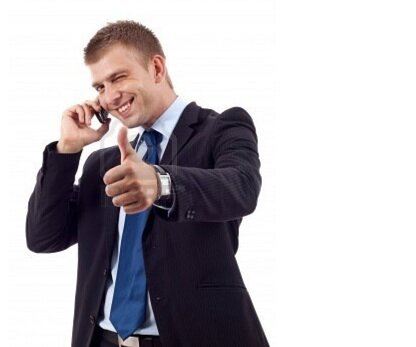 Animals are interesting.
Vultures generally wait until their…uh…meal is dead before picking through the bones.
Hyenas generally wait until they spot an injured or sick animal and, well, they don't wait to pick through the bones.
Humans are animals, too.
The last time you took a sick day, you probably binged on daytime television. Doing so, you also probably saw commercials for tax debt relief companies that screamed about the amazing things they could do for you. "Do you owe $17 million in back taxes?! We will negotiate with the IRS for less than pennies on the dollar!!! Even if your debt is bigger than Mount Everest, we guarantee results!" These commercials usually run after Dr. Phil says "goodbye" and right before the shady lawyer promises millions of dollars for a slip and fall accident (typically with bad CGI and a vague sort of hip-hop soundtrack).
If you are suffering from a large Federal tax debt, you are probably frightened. And, let's face it, you are now the lame antelope in the herd. Being the lame antelope, you should know that the human equivalent of a hyena is quietly circling. If you are in this unfortunate position, there are a few things that you should know.
First, don't trust any commercial/company that "guarantees" to be able to settle your tax debt. Your tax debt is as unique as you are. A blanket assurance is totally unrealistic. Even IRS.gov, when discussing their Offer in Compromise program, mentions that there are many, many different sets of criteria that you would have to fit in order to pay less money than you owe. "The ability to pay, income, expenses and asset equity" are just a few factors that will be studied before the IRS will consider approving your offer.
Also, don't hand over tons of money before any work is actually completed. Paying a retainer is normal but avoid any firm that asks for payment, in full, during your first meeting. Paying for work not yet done is like paying for a car with the promise of, one day, eventually, maybe, being able to drive that car.
Finally, pay attention to what sort of documents the person in front of you is requesting. Is s/he only asking for last year's W2? If so, this could be a stalling tactic. A month after your first meeting, your "professional" might send you a letter saying that there wasn't quite enough information provided and that's what's holding up your offer.
Make sure that you do your homework: look at reviews, consult the Better Business Bureau, even the amount of time that the firm has been in business is a good litmus test for stability.
Bourke Accounting experts are not hyenas. However, a Bourke Accounting specialist will fight like a mama bear to help you come to livable terms with the IRS. And much like a mama bear, your Bourke Accounting representative fears nothing. If you're going through a hard time with large tax debt, don't make it worse. Come talk to the best, most tenacious crew in the business.
Come see us any time. Our number is 502-451-8773 and don't forget to visit our website at www.bourkeaccounting.com. See you soon!
Written by Sue H.