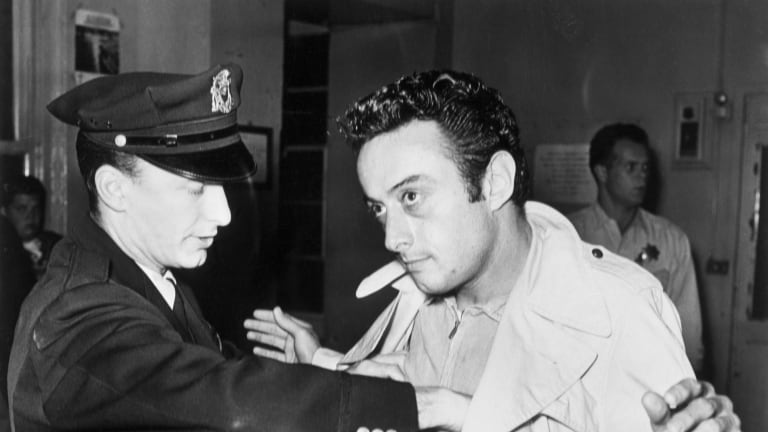 What was the last comedy you watched?
Are you a 40-Year-Old Virgin fan? Or did you watch Blazing Saddles on an old movie channel?  Maybe you like Girls' Night Out. What about stand-up comedians like Richard Pryor, Robin Williams and Chris Rock?
No matter what flavor you prefer, it's good to laugh.
Scientists, psychologists and numerous websites tell us this. Laughing can help our immune system, our mental well being and even our hearts (according to Helpguide.org).
Whatever it is that tickles your funny bone, you would be missing out on quite a few laughs if not for Lenny Bruce.
Lenny Bruce wasn't just a dirty mouthed 1950s historical figure: he was an activist and satirist. He was a writer and the vanguard introducing a new way for Americans to get their chuckles. Yes, he used some four-letter words, but Lenny Bruce helped to change the face of comedy. After listening to quite a bit of Lenny Bruce (and reading his 1967 released "How to Talk Dirty and Influence People"), he was clearly ahead of his time. No offense, Henny Youngman, but it's hard to laugh at "Take my wife – please," when there's a counterculture rebel on stage.
Not only did Bruce talk about the hot-button issues of the time (including racism, sexism and the draft), he was an introspective poet with a hatred for censorship. During the turbulent '50s and '60s, Bruce reflected the changing social mores of the people.
Well, some of the people, anyway.
Lenny Bruce was often arrested on obscenity charges. His performances were called, by a New York State court in 1964, "obscene, indecent, immoral and impure" (CBDLF.org). That was just before being sentenced to 4 months in the workhouse (Wikepedia.com).
Sadly, before his unexpected death in 1966, Bruce seemed to lose the thread. Instead of making his audience think and laugh, he became obsessed with his numerous court cases. This is very apparent in "How to Talk Dirty…". While some funny anecdotes and social commentary are in residence, a lot of his book tends to revolve around his court concerns. In addition, his stand-up routines began to swirl around his legal difficulties.
Lenny Bruce was and continues to be a national treasure. So much so that, in 2003, Governor George Pataki (NY) gave Bruce the "state's first posthumous pardon." Pataki called it "a declaration of New York's commitment to upholding the First Amendment." [MTSU.edu]
Bourke Accounting associates are funny (you should hear some of our weekly meetings). And if you get to know them well enough (and ask nicely), some of their humor can border on the blue. However, no matter what is going on in the world, our Bourke Accounting experts are through and through professionals; their biggest concern and priority is you. Bourke Accounting pros never lose the thread.
Come see us any time. Our number is 502-451-8773 and don't forget to visit our website at www.bourkeaccounting.com. See you soon!
Written by Sue H.